Cost:  FREE
Date:  November 15, 2022
Time:  7:30 – 8:30 PM ET Time
About the Presenter: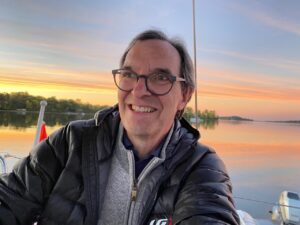 Dr. Gilles Lavigne
Gilles Lavigne, DMD (U de Montreal, Canada), PhD (U of Toronto, Canada), and FRCD (Oral medicine, Georgetown U, USA), completed his postdoctoral training on the neurobiology of pain at NIH, Bethesda, USA. He received a Doctor honoris causa from the Faculty of Medicine and Dentistry, Zenntrum für Zahnmedizin, University of Zurich, Switzerland. He is a Fellow of the American College of Dentists and Canadian Academy of Healthy Sciences. In 2018 he was appointed the title of member of the Order of Canada.
From 2007 to 2020 he holds a Canada Research Chair in Pain, Sleep & Trauma and from 2008-2016 he has been Dean of the Faculty of Dental Medicine at the Université de Montréal, Canada (2008-2016). He was President of the Canadian Sleep Society and President of the Canadian Pain Society. He is co-founder and past Director of the three research networks for Oral Health, Pain and Placebo Mechanisms under the Fonds de la Recherche en Santé du Quebec and the Canadian Institutes of Health Research (CIHR). He was the interim director of medical research in the CIUSSS Nord Ile de Montreal (2017-2019). Gilles Lavigne published over 250 papers, many book chapters and co-edited 4 books. He is internationally recognized for his experimental and clinical research projects on sleep bruxism and the interactions between sleep, pain, and breathing disorders. He is also active in teaching and hospital services in these areas.
Learning Objectives:
At the end of this webinar the participants will be able to:
– Discriminate normo SB from the one with concomitant sleep disorders
– Identify best screening test for such conditions.
– Select personalized treatment based on evidences
Cost:  FREE
Date: November 15, 2022
Time:  7:30 – 8:30 PM EDT Time